Please help someone else, Share!!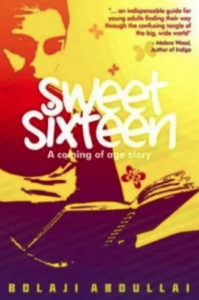 JAMB 2021 Recommended Novel "Sweet Sixteen" contains 7 Chapters (The Letter, The Drive, Work, The Gandhi Test, Dating, Stereotype, Beauty), 157 pages and was published on February 1st, 2017 by Author Bolaji Abdullahi. Detailed summary of each chapters, download the PDF copy below;
Please also share to your friends on Facebook, WhatsApp, Twitter using our social media share bottoms and watch out for questions and answers on "Sweet Sixteen" to be published on our blog!!
Get motivated and directed as to how you can Pass your Exam, Watch this Video On "5 Tips for Passing JAMB"