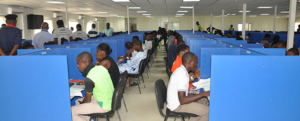 In this post we shall inform you of the latest date JAMB has set for the 2019 Mock Exams and also provide you with resources that will help you prepare for your exams such as the Free PDF Summary of JAMB 2019 Novel Sweet Sixteen, 140 Questions and Answers drawn from Sweet Sixteen Novel for Free and Free Video Tutorials.
To begin, JAMB 2019 Mock Examination Date has been Rescheduled from 23rd of March, 2019 to 1st of April, 2019 and students have been advised to go to their Jamb portal page starting from the 6th of March, 2019 to print their Mock Examination Slip.
Please be advised that the Mock exam is not the main exam, as it is organised to prep and get you familiar with the use of the computer system and the JAMB CBT web interface. We shall advise you of JAMB Main Exam Date when it is announced.
Lastly, these are some resources below to support you in preparing for your Jamb exam;
Do feel free to ask questions or comment below and please also help someone else by sharing this post using the social media buttons. Thank you.