So, we made and published a video on DTW TUTORIALS YouTube channel informing schools of a Free STEM Training for Secondary school Teachers and at last a school showed interest to train their STEM Teachers on the use of Digital Labs in an Inquiry Learning Space.
On the 14th of December, 2018 we trained 14 STEM Teachers of Eritoy Schools located at Good Homes Estate, Aina Jakande Street, Oke Ira Nla Road, Ajah, Lagos, Nigeria on the use of the Go-Lab Ecosystem. The training was immense as the teachers were very excited with the use of the Digital Labs as they found it paramount to use in classrooms to further strengthen student knowledge and to keep students abreast with digital tools in education.
For us at DTW TUTORIALS, we are taking it one Teacher at a Time, for we believe that in impacting a Teachers life positively you will impact the lives of several generations of Students. What are you waiting for? Give your school a Digital Edge over others, thereby increasing student's engagement and stimulating critical thinking in pupils.
Contact Us today, it is absolutely free!! – dtwtutorialsng@gmail.com
Some pictures of the training session are below;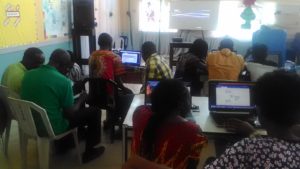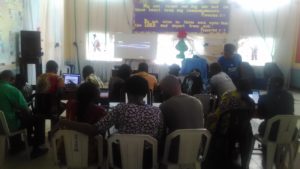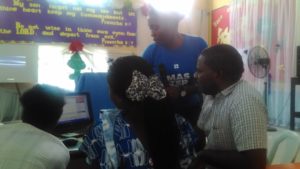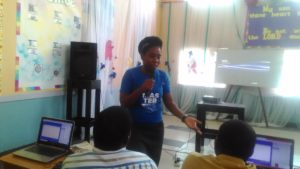 Finally, Are you a School Owner, Principal, Proprietor and looking on how you can better equip your teachers with STEM digital learning tools? Then this training is for your School!
Are you a STEM Teacher and you want a more engaging method to teach your students? Then this training is for you!
Or are you a student and you want more engaging ways to learn your STEM Subjects? Then tell your teacher about this!!
Its absolutely free!!
Presently, we are training STEM Teachers that is Physics, Chemistry, Biology, Math teachers on the use of the Go-Lab Ecosystem (Global Online Science Labs for Inquiry Learning at School).
The Go-Lab Ecosystem division in Africa is called Golabz Goes Africa (GO-GA), which is a European Commission funded collaborative project under the Horizon 2020 Research and Innovation Funding Scheme with Co-creation Hub (CcHUB) as its partner here in NIgeria. Its main objective is to adapt and implement the successful Go-Lab Learning Ecosystem in Africa. Go-Lab provides teachers with a repository for online laboratories, learning applications and Inquiry Learning Spaces (ILS) towards introducing Inquiry-Based Science Education (IBSE) in schools, this encourages young people aged from 13-18 to engage in science and engineering disciplines, acquire scientific inquiry skills, and experience the culture of doing science by undertaking active guided experimentation.
GO-GA will accelerate the use of richer learning environments and inquiry learning method for science education in schools across Nigeria by deploying engaging digital content, a modern and e­ffective teaching method as well as the capacity development of teachers across Africa.
The staff of DTW TUTORIALS has been Certified by GO-GA as Master Trainers to train STEM teachers on the use of the Go-Lab Ecosystem. We believe that the Nigerian child needs to be exposed to effective digital learning in order to compete with their counterparts around the globe, so also our Teachers.
The training will take 16 hours, which can be delivered in 2 Days. We also request for the provision of a Projector, Internet Connection and Desktop or Laptop Computers. After completion of the training;
Your School will be recognized as a GO-GA Pilot School
Your Teachers will automatically become members of the GO-GA Community in Nigeria and will be given adequate support to use the Go-Lab Ecosystem in class with their students
Kindly communicate to us a date and time to facilitate the successful delivery of this Training.
We look forward to a mutually beneficial and sustainable relationship.
Thank you.
For details contact us; dtwtutorialsng@gmail.com